Hello everyone,
New to this forum and bought my first motorcycle in
(recently immigrated from another country)
I have been trying to find a correct owners manual & service manual for a 2012 FZ-S (not sure if that's what it's called, registration says F8C
) but so far all my search results are either showing me a model without the front faring or it's showing me a similar looking Carb version (this one is FI) I also looked up on Yamaha parts house. com and found only two listing
FZ8NBCG
&
FZ8NBG
but not this one.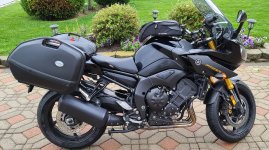 Can someone clarify this for me and point me in the right direction.